Protein-rich food that you should eat now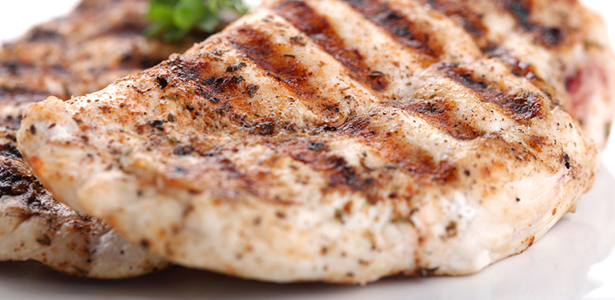 Protein is an essential nutrient that helps develop our muscles. Since, we have different calorie intake and activity level, it is best to visit a doctor to know how much protein you should take. For those who are planning to buff up, especially to those who are body builders, an appropriate protein diet can greatly help you. Below are some protein-rich foods that you should munch now.
Chicken Meat. Chicken is a healthier alternative to other types of meat because it is low in saturated fat and rich in Vitamin B, phosphorous and tryptophan.
Nuts. From peanuts to almonds, nuts are the best choice of snack since it contains plenty of protein and good fat for your body
Fish. Just like chicken, fish contains la low level of saturated fat hence, its healthier to eat fish than other meat. Plus, fish is easier to digest than other meat.