TINAPAYAN FESTIVAL, House of Breads – Speaks of Real Bread Flavor and No Other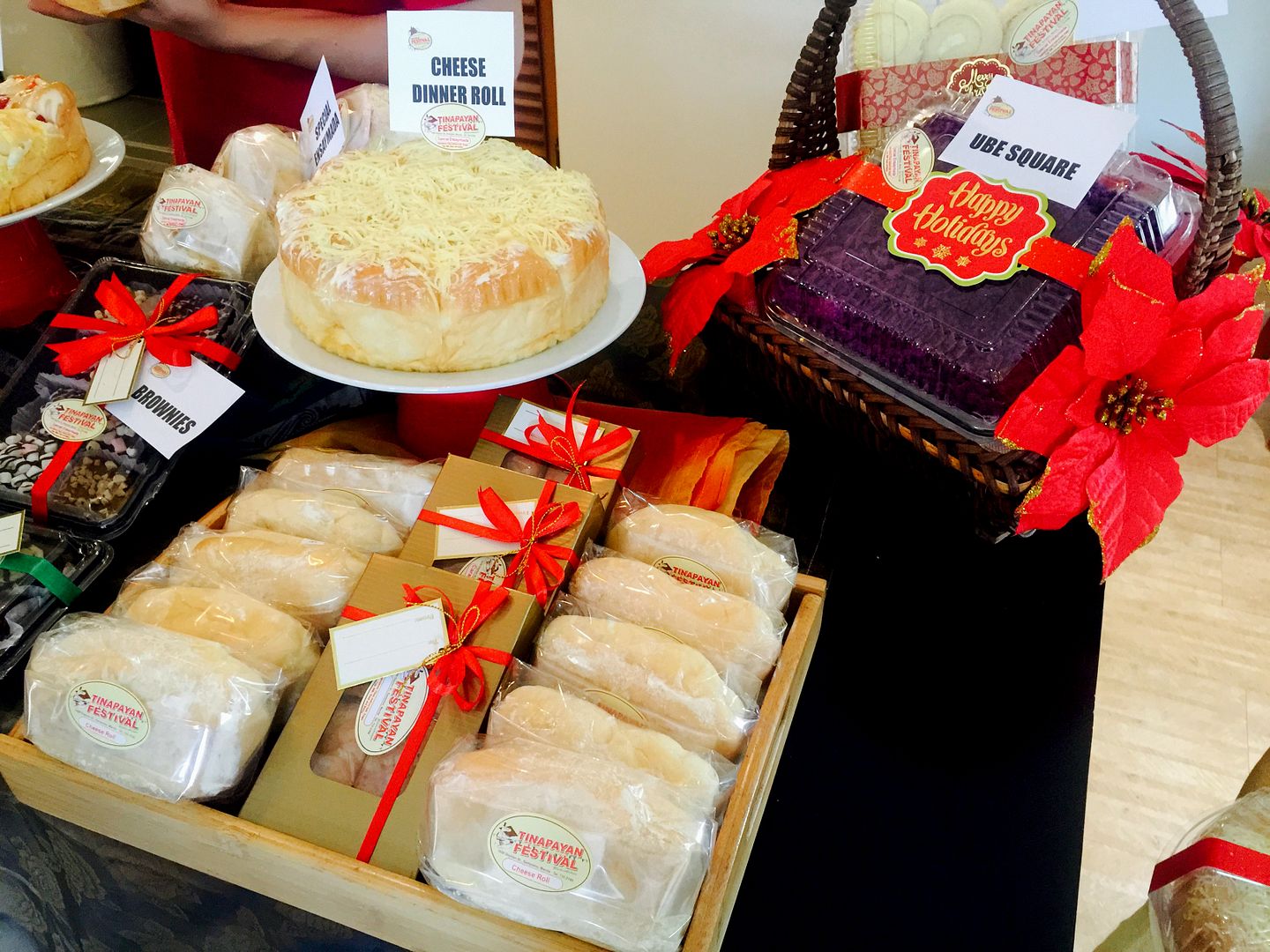 When a small business turns into something near to an institution in a community after years of being there, it only means one thing – there is something definitely good in it. For Tinapayan Festival: House of Breads, bringing the real value and importance of bread to the public is their main thrust.
Situated at the corner of Dapitan and Don Quijote Sts. In Manila is a business that has been there for nearly 3 decades. What started out as a simple bread store is now an establishment that serves both soft and sweet dough breads to the public. Owned by Mr. Lucito Chavez, this panadero – as he calls himself, is a person truly dedicated in making his breads nearer to the consuming public and true to what a sweet and soft dough bread should be. His aim is to make people truly value this staple food in terms of nutrients and the craftsmanship that goes with each piece created and served.
Tinapayan Festival is currently serving loaves – standard and specialized, cakes, savory breads, cookies, sweet and soft dough creations such as cheese rolls and ensaymadas. They have a bread creation for nearly all occasions.
Whatever bread creation you choose, Tinapayan Festival stays true to deliver to you good quality bread; not too sweet or salty, simply just right for all ages. You will taste real bread flavor and the added flavor ingredients in every bite; such is the experience you will have when you try their specialized loaves, cheese rolls, ensaymadas, and other bread creations. They also make sure that what is served to you is freshly baked for the day. Tinapayan Festival bakes their bread the whole day, every day.
Enjoy a wide variety of loaves! From your standard American loaf (commonly called as tasty), to cheese loaves, to ube loaves and even wheat loaves – for the healthy minded individual, they have something for you. As a gift, either to yourself, your family, friends or love ones, choose from their wide selection such as ensaymada – regular or special (either with red egg, with ham or ube), cheese rolls – regular or premium, ube twirls, potato breads, banana cakes (sliced or whole), bars (caramel, blueberry or strawberry), round cakes (almond cheese cakes, cheese dinner roll, holiday bread, black forest, etc), brownies, cookies and pianono.
This holiday season, Tinapayan Festival is accepting bulk orders of your American loaf bread (commonly known as tasty) at a discounted price! You may start calling them at 732-2188/7328718 to get details and file your orders, if interested.
At present, Tinapayan Festival has three store locations; the main store in Manila (at the corner of Don Quijote and Dapitan Sts.), the one at the Fisher Mall in Quezon City (old Pantranco area) and that of in Market, Market in Bonifacio Global City (BGC). You can enjoy all of their bestsellers and find new favorites when you visit any of their store locations.