What I Wore: Active Edition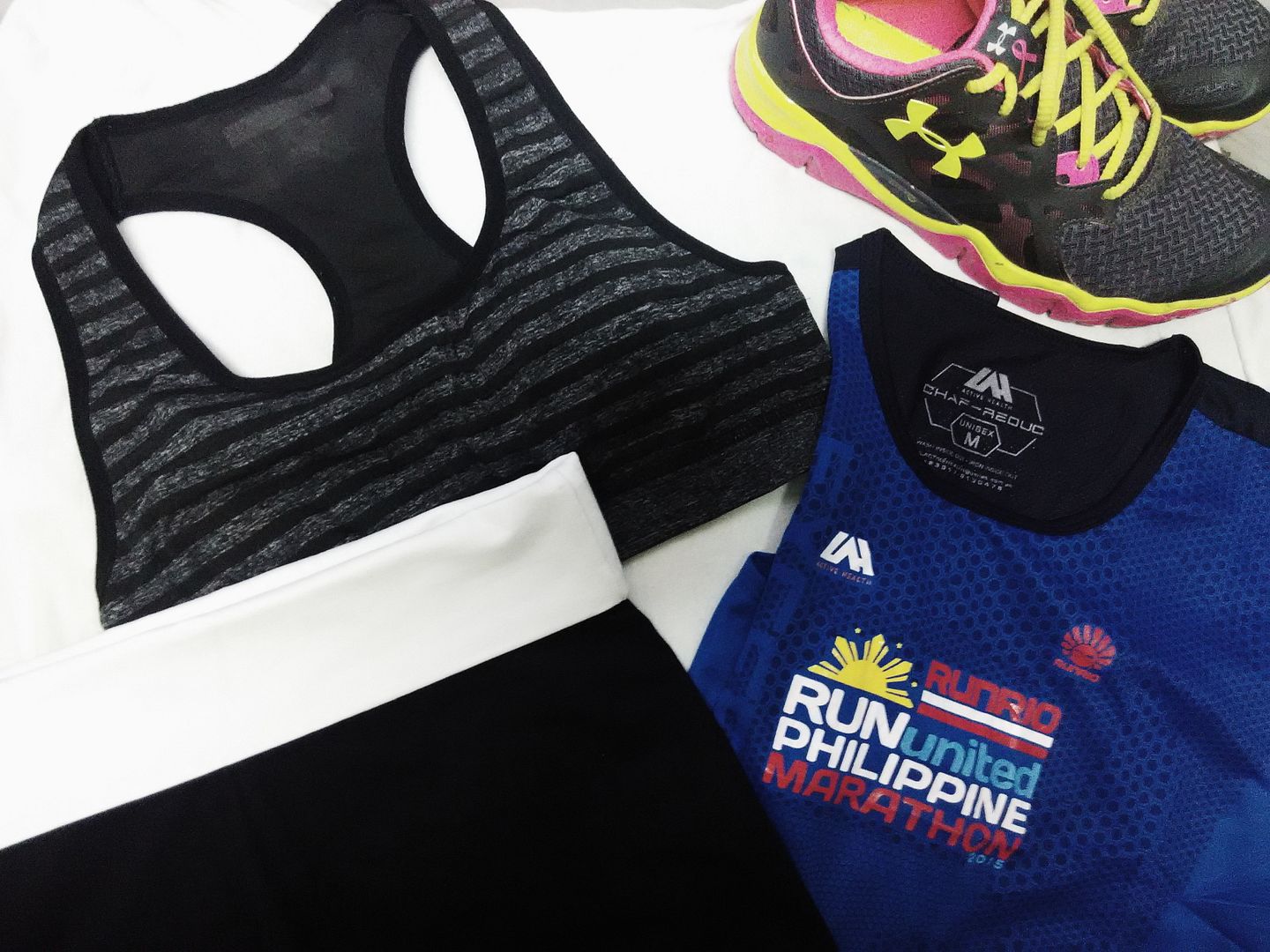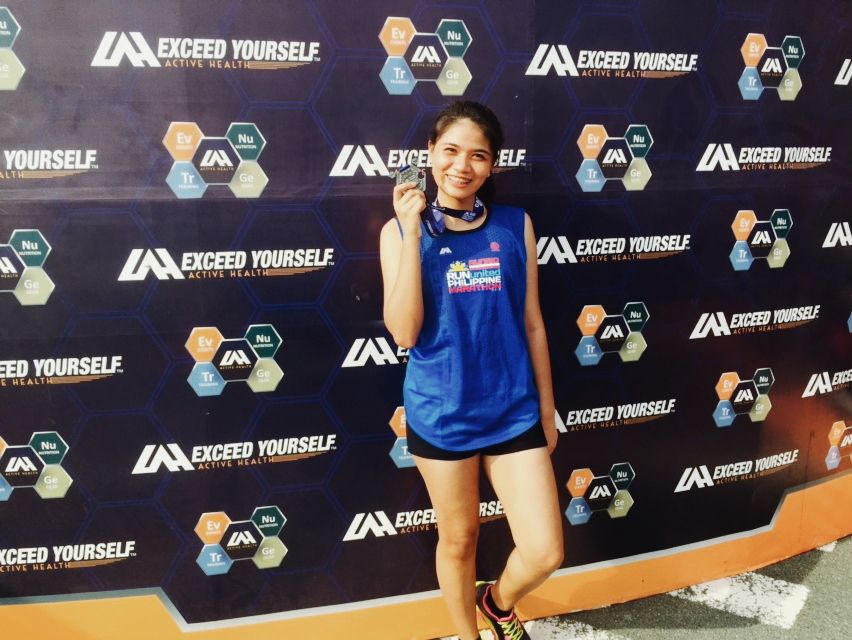 Sports Bra: Forever 21; Shoes: Under Armour; Top:Run United Philippine Marathon Official Singlet; Shorts: Forever 21
If you are a reader of my other blog, you may know that I joined Run United Philippines Marathon 2015 last October 04. Running a half-marathon is not as easy breezy as you may think. You have to endure leg pain and all that sort. But no worries, because the fulfillment it gives after accomplishing the race is beyond words and it will always be! Above photo shows what I wore during the big day.
Wearing a comfortable outfit during activities like this has always been a must. Every runner must wear something that gives full support without of course compromising comfort to avoid extra pain and such. With that, here are my few quick tips to share when choosing a running outfit:
1. I know how excited you are to wear your brand new running shoes for the marathon, but please make sure to use it first at least 3 times before wearing it on a long distance run. You don't want to suffer any foot pain or the like while you're on the road beating your PR, do you?
2. For girls, wear a sports bra that offers maximum support. This is very important because it helps improve running form, and even helps to avoid injury.
3. Be fashionable but don't compromise your comfort. Wear only the clothes that fits you best, not too tight and not too loose.
4. As you can see, I didn't wear any running belts, hydration belt or GPS watch. I don't advise you to do the same, but if you don't feel like wearing it (like me), just refrain from wearing so. You can try to wear them first during your training so you can get used to it before the run day. This may add discomfort, in a way, too.
5. Tie your hair. I know some girls prefer to have their hair lay down while running, but my forever suggestion will be, to keep your hair in tact. You don't want to get distracted every now and then whenever your hair gets on your face, and it looks more neat especially because we are expecting a serious sweat!