What I Wore: Pinky Friday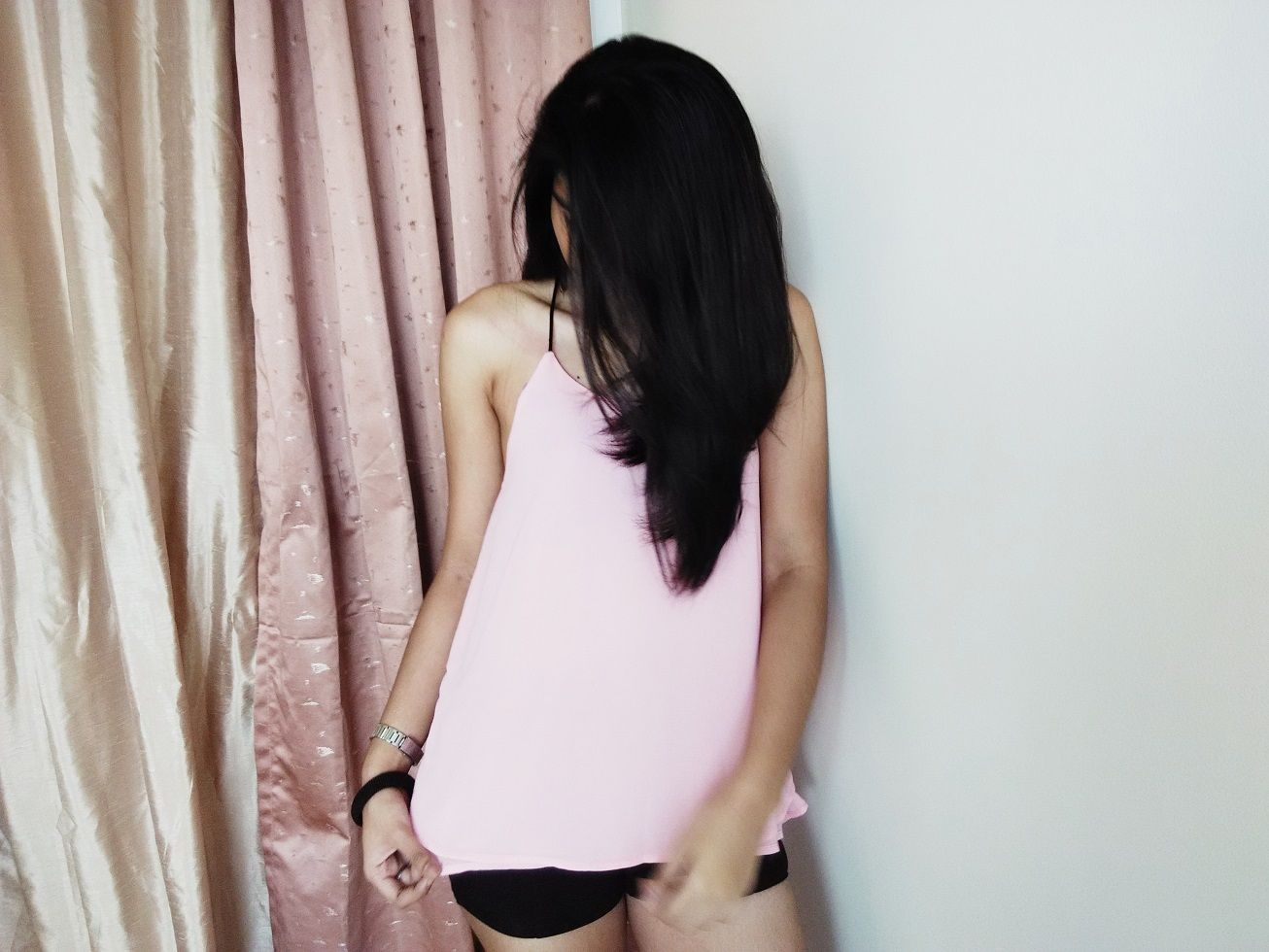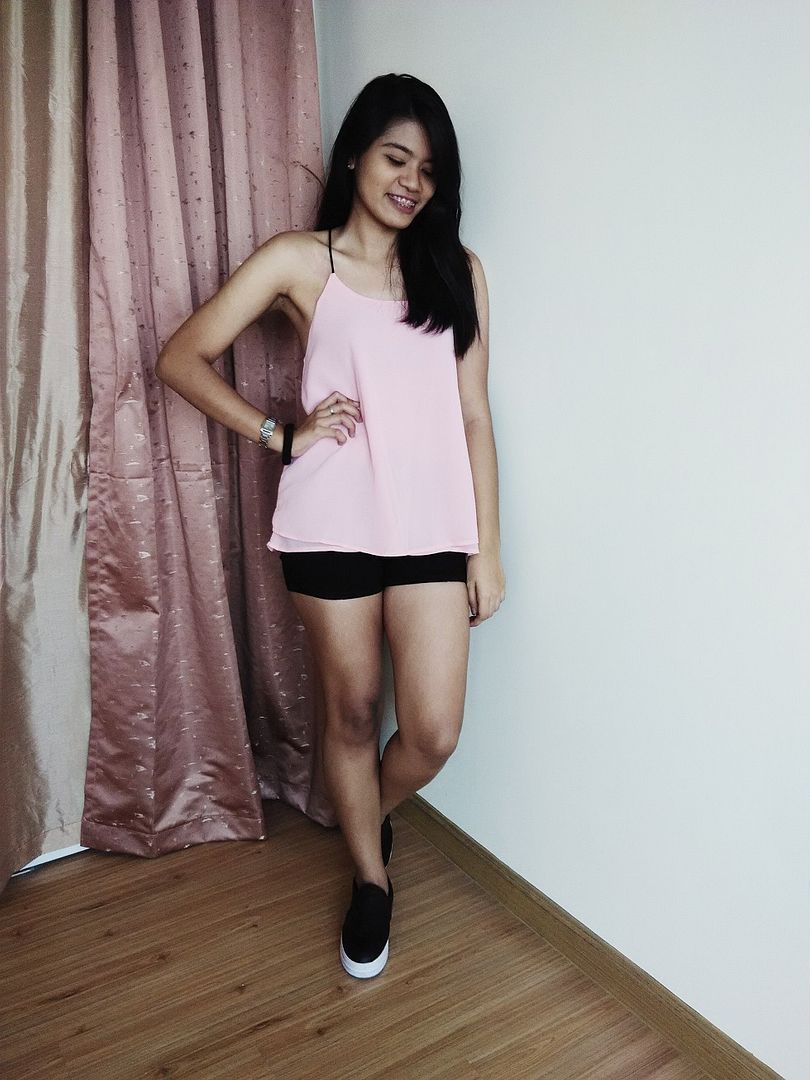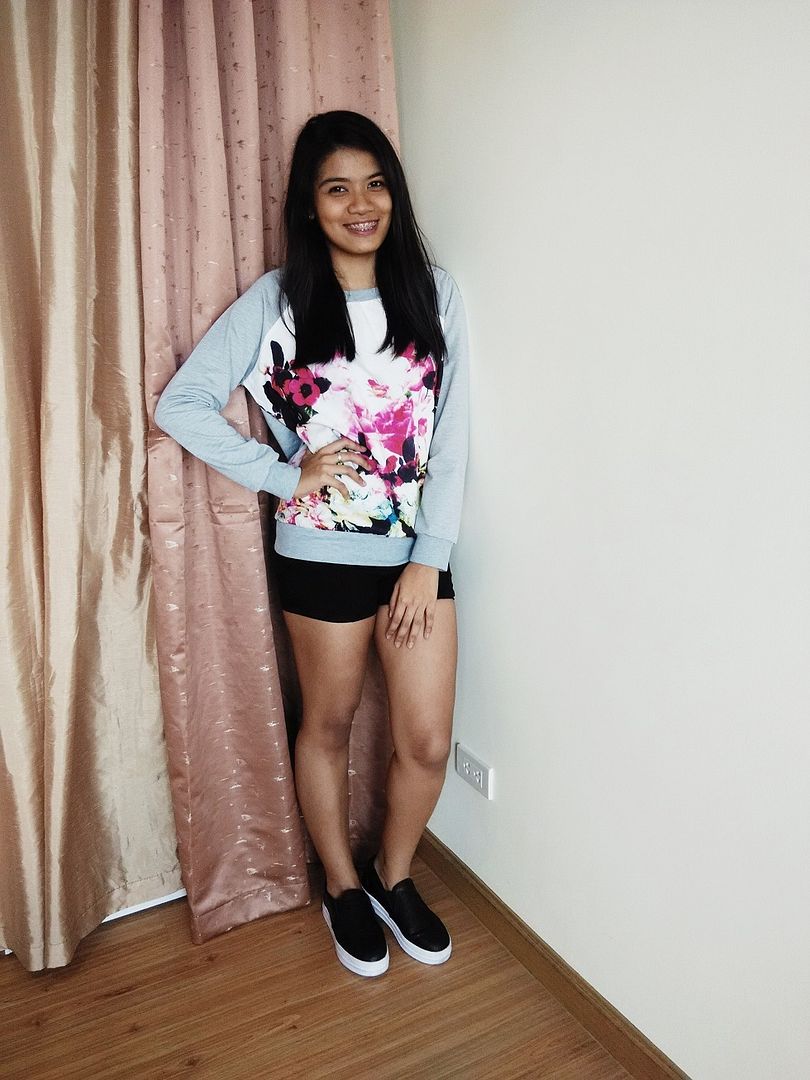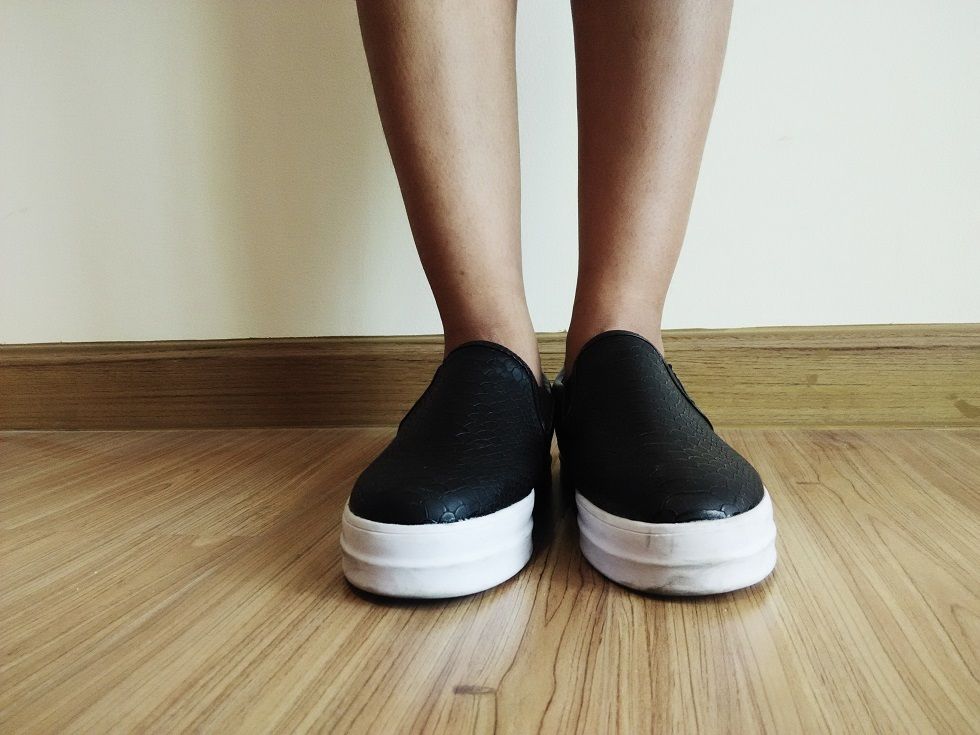 It's been a month since my last update. I know I owe you guys another blog post, so here it is. I received my Romwe items last month and I got to wear it few weeks ago already. Above shows three out of four items from the parcel, the Black Snakeskin Pattern Flats, Grey Round Neck Long Sleeve Floral Sweatshirt and Spaghetti Strap Pink Cami Top.
How can I not fall in love with this pink cami top. It looks very youthful and fresh, plus, it fits me best! I can pair it with skirt, shorts or pants and will still look classy-ish casual. I like it! The long sleeve floral sweatshirt is a little bit bigger than my size. I picked the wrong size, this often happens when I do online shopping. Nonetheless, I like its design. But I like it a little lesser than the pink cami top because the fabric is a bit itchy and it's uncomfortable. The last photo shows the snakeskin pattern flats, and it's my new favorite footwear now. I like it prolly because it reminds me of Nadine Lustre's shoes in OTWOL.